Community of Talent
Houston's aviation and aerospace employers have ample access to all the skilled workers they need, when they need them. In fact, the City of Houston boasts one of the most talented, well-educated and diverse workforces in the country.
More engineers live within 20 miles of Houston Spaceport than any other facility of its kind in the U.S.
One of the largest labor forces in the world resides in Houston including more than 59,000 engineers representing all industry disciplines.
Aerospace companies in Houston area:
Aegis Aerospace
Airbus DS Space Systems
Axiom Space
Barrios Technology
Bastion Technologies
The Boeing Company
Collins Aerospace
Intuitive Machines
Jacobs
KBR
Leidos
Lockheed Martin
NanoRacks
NASA Johnson Space Center
Northrop Grumman
Oce

aneering Space Systems

SAIC

Sierra Space
Teledyne Brown Engineering 
Venus Aerospace
Education and Workforce Development
Houston Airport System has partnered with San Jacinto College to create the EDGE aerospace workforce development center.  Located in the HASC building, the EDGE Center provides technical training in the fields of composite manufacturing, electrical assembly, mechanical structures, quality assurance and mechatronics.
We are also formalizing a partnership with a consortium of local universities including Rice University, Texas A&M University, Texas Southern University and University of Houston – Clear Lake to provide industry-academic collaboration opportunities for spaceport tenants.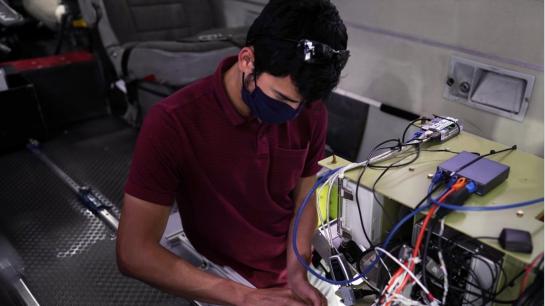 Infrastructure Investment
The Houston Aerospace Support Center (HASC) was purchased in 2016 from the Boeing Corporation.  This 53,000 sq.ft. high-bay manufacturing facility includes overhead cranes, cleanrooms and office space. The new air traffic control tower at Ellington Airport, completed 2018, is outfitted with state-of-the-art equipment and has dedicated space for mission control.
Houston Airport System opened up 150 acres of shovel-ready greenfield sites by completing Houston Spaceport Phase 1 infrastructure which includes:
Newly constructed roadways 
10MW electrical service 
6400' L.F. of underground Telecommunication duct bank  
5400' L.F. of single mode dark fiber 
New water/wastewater service 
Taxiway Lima will connect the 450 acres of spaceport property to the airfield, running the entire length of runway 4-22.  Currently completing design with completion of the taxiway is expected 2024.
Spaceport Tenants
The Houston Spaceport is attracting companies on the cutting edge of aerospace technology. Three companies have announced the construction of new facilities at the spaceport representing more than 700,000 sq. ft. and housing 1,500 employees.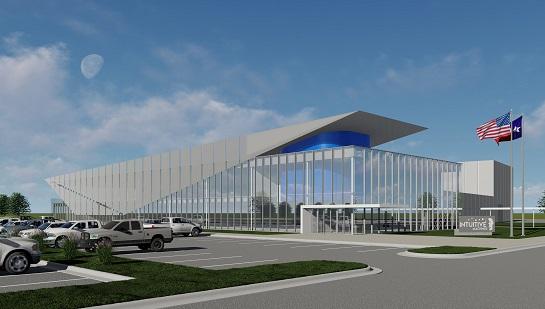 Intuitive Machines (IM) has announced the planned construction of a new 125,000 sq. ft. facility at the Houston Spaceport to house all their operations. The facility will also include a commercially available Sensitive Compartmented Information Facility (SCIF) which will help foster the growth of military space operations in Houston. The company is currently co-located at the HASC, partnering with the EDGE Center on workforce development. They will be transitioning from their current location at the HASC in 2023.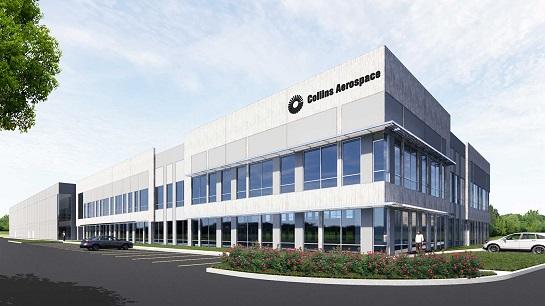 Collins Aerospace is expanding its footprint in Houston at the Houston Spaceport. Collins Aerospace will build a new eight-acre, 120,000 square-foot campus that will support its Mission Systems business and host a 10,000 square-foot area for start-ups and universities to collaborate on solving critical space technology challenges, including robotics, medicine and additive manufacturing.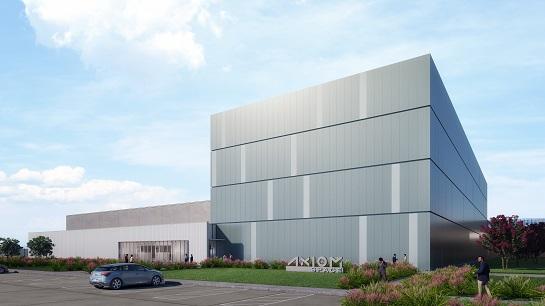 Axiom Space has announced plans to build a 23-acre campus at the Houston Spaceport which will house all the company's operations. Axiom will be assembling habitation modules first for attachment to the International Space Station and eventually for its free-flying commercial space station as well as providing national and private astronaut training.