Houston Airports employee among 16,700 runners of one of the largest marathons in the world
Miguel Ramirez, a U.S. Army veteran and Houston native reflects on the "emotional experience" of running the Marine Corps Marathon.
November 29, 2022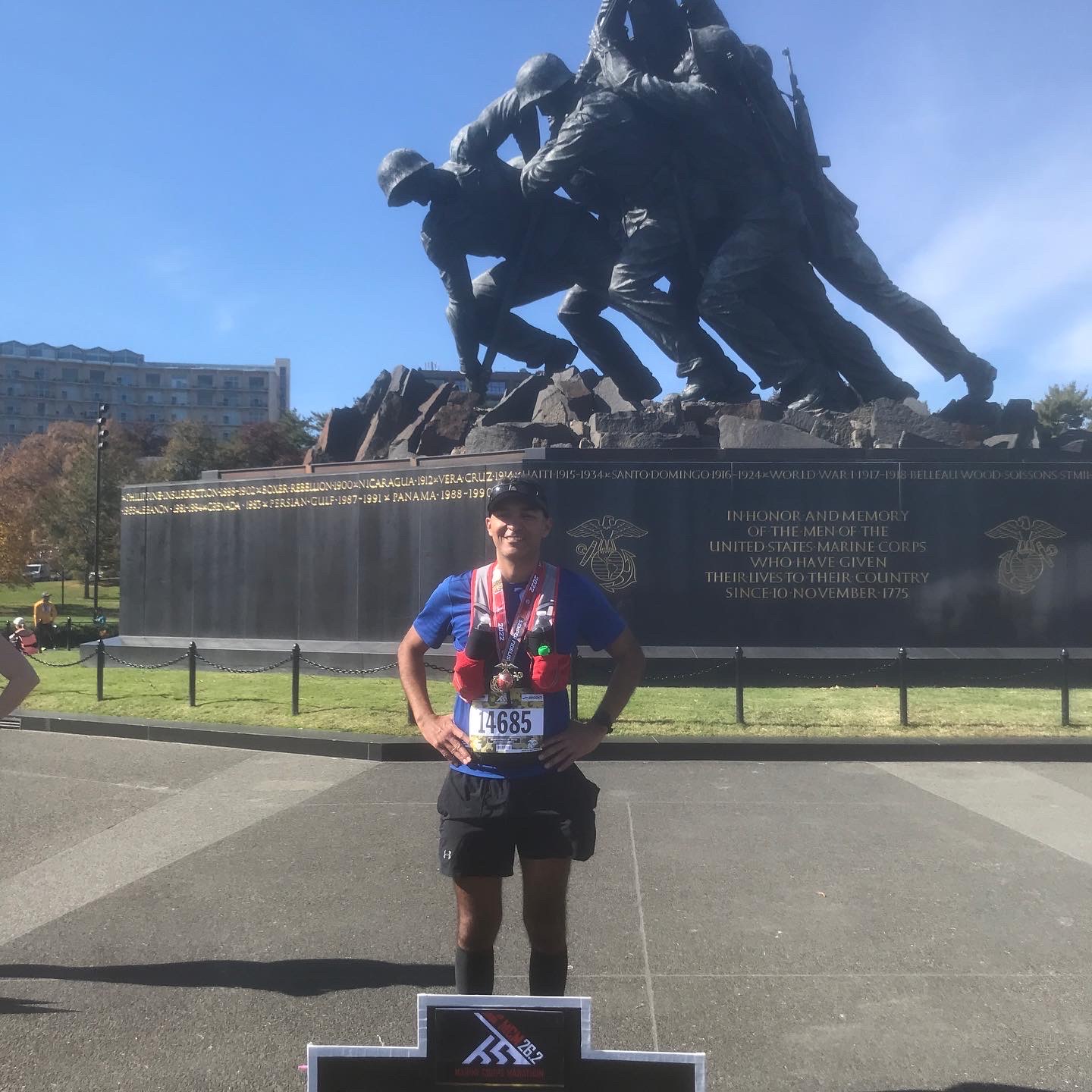 Standing at attention, with a medal wrapped around his neck and a runner's bib still strapped across his chest, Miguel Ramirez grinned in gratitude after he completed his first Marine Corps Marathon. The photograph, snapped on a cellphone in front of the U.S. Marine Corps War Memorial near Arlington National Cemetery, helps to tell the story of the 39-year old Houston native who traveled to Washington D.C. to run in honor of those who've served.  
"I've never been to D.C.," said the Houston Airports employee who works in the badging office at George Bush Intercontinental Airport. "As we ran through the nation's capital, we thought about individuals who are no longer with us."  
Ramirez said he ran 26.2 miles in just under 4 hours and 40 minutes. A slower time than the one clocked at his first marathon, in Houston, earlier this year. Ramirez said he was less focused on his pace and more focused on his view. 
"It's a pretty emotional experience," said Ramirez of running past the National Cemetery, the Lincoln Memorial, the Pentagon and other war memorials. At one point, the course is lined with photographs of U.S. troops who died in combat. Ramirez said the one-mile stretch is known as the 'Blue Mile.'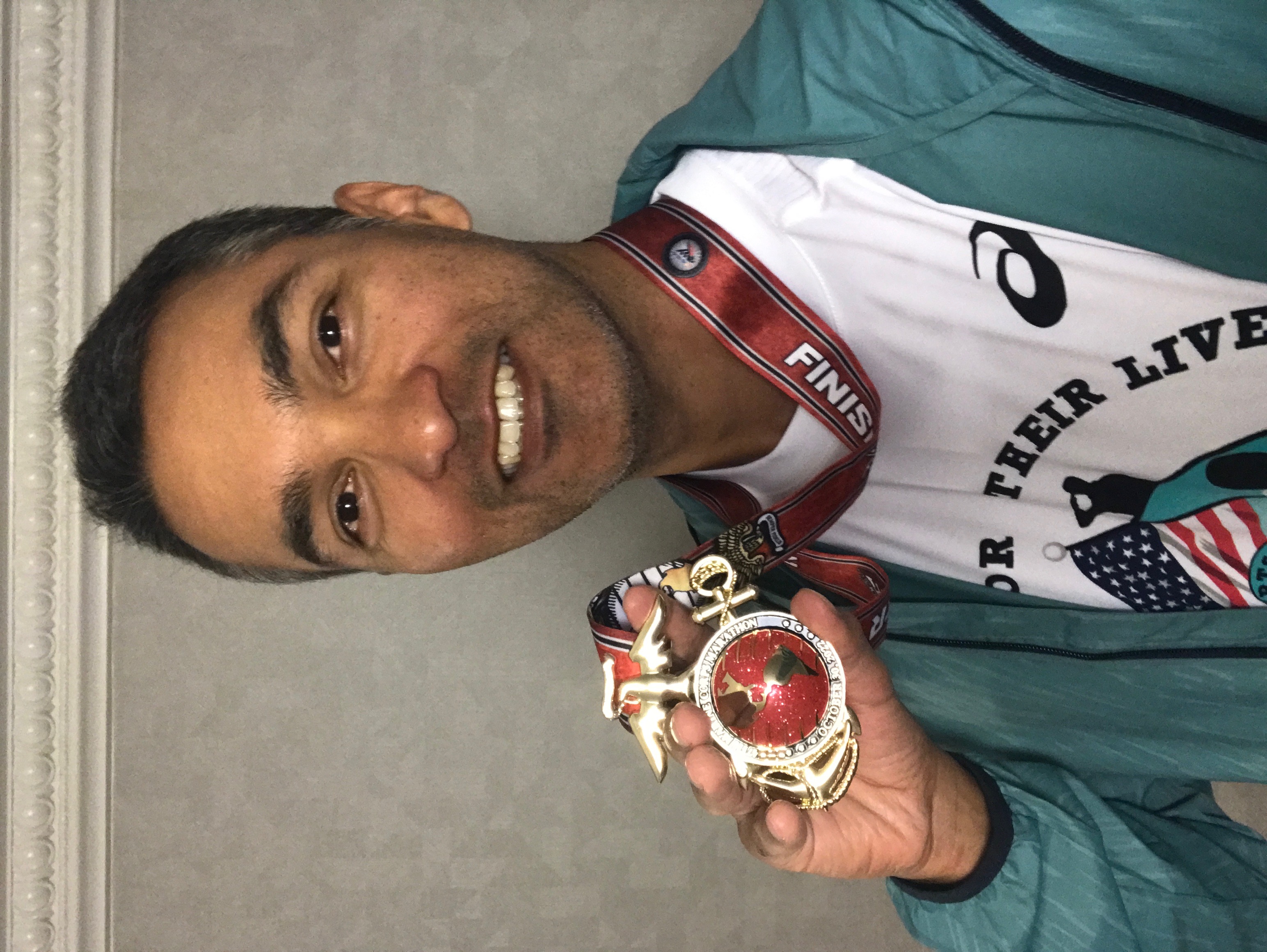 "It's a very emotional mile. It makes you reflect on how fortunate you are to be here. It also allows you an opportunity to honor the veterans who gave the ultimate sacrifice."  
Miguel Ramirez served with some of those brave soldiers. Ramirez enlisted in the Army in August 2001, just a few weeks before the terrorist attacks at the World Trade Center. He remembered how a recruiter gave Ramirez the option to opt out of the Army, "at that point the world changed."  But Ramirez stayed the course. He was among the first U.S. soldiers to initially invade Iraq in 2003.  
He honorably served until October 2004.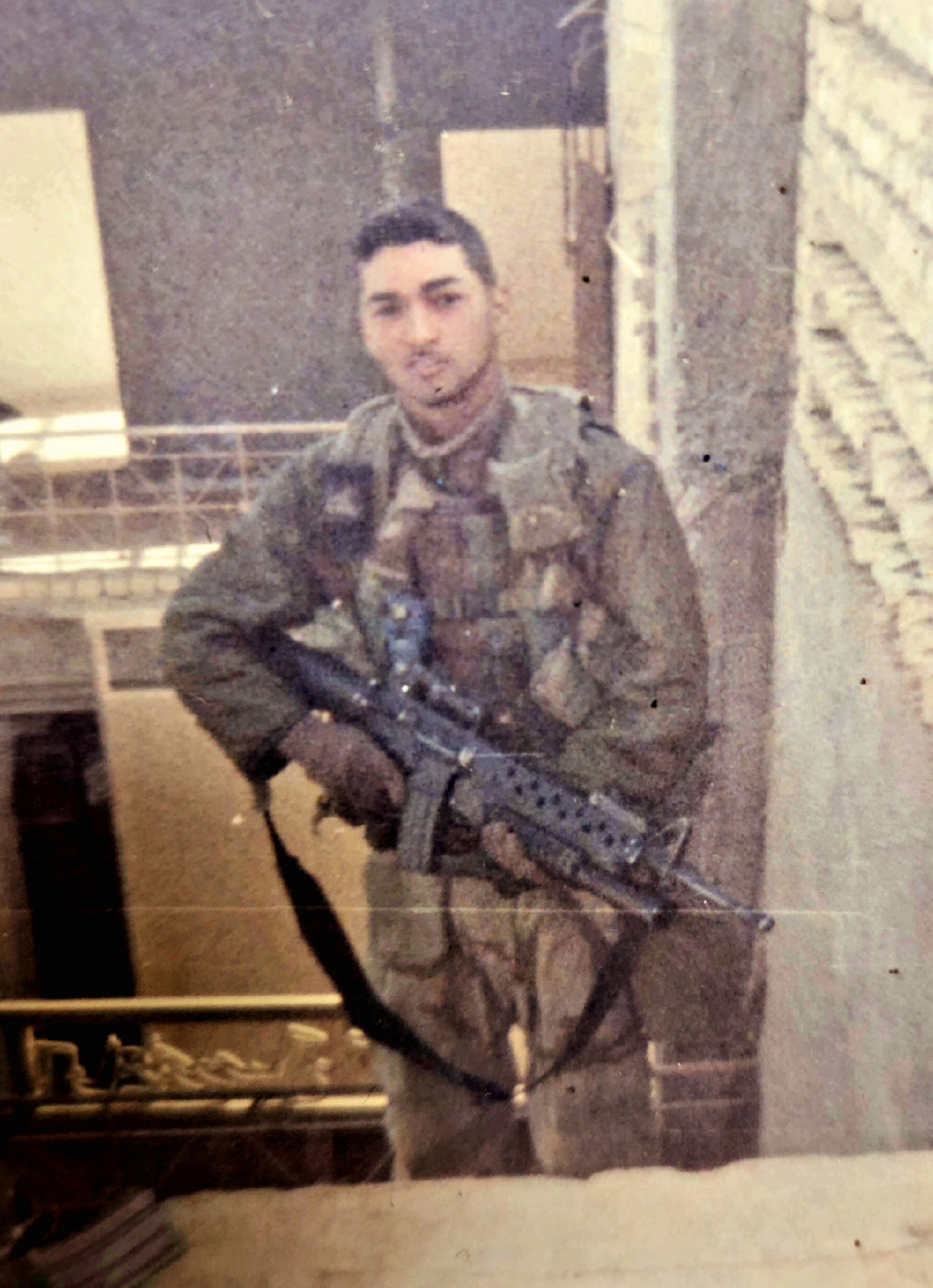 Nearly two decades later, he laced up his sneakers and discovered a passion for running.  
 
"I never thought I could ever run a marathon or even a half marathon," Ramirez said. "I discovered that I could push my limits through running." 
 
Solid support helps. 
Ramirez is part of a running club comprised of military veterans.  
Nearly two decades after he left was discharged from the Army, Ramirez recreated the bond felt on the battlefield.  "The military is like family. We are like brothers and sisters. And I felt that bond again while training for the marathon."  
Miguel Ramirez actively participates in the City of Houston Department of Veterans Affairs.  
He was among the military veterans who waved at on-lookers during the annual parade on November 11. 
He plans to run many more marathons, in the U.S. and abroad.