About Us
Harmony in the Air, the Houston Airports' performing arts program, is one of several efforts the airports have initiated to create memorable and positive travel experiences for passengers and generate higher revenue and stronger customer loyalty. The vision of Houston Airports is to establish Houston as a five-star global air service gateway where the magic of flight is celebrated. Certainly, Harmony in the Air contributes to achieving the highest level of customer satisfaction by providing an exceptional passenger amenity.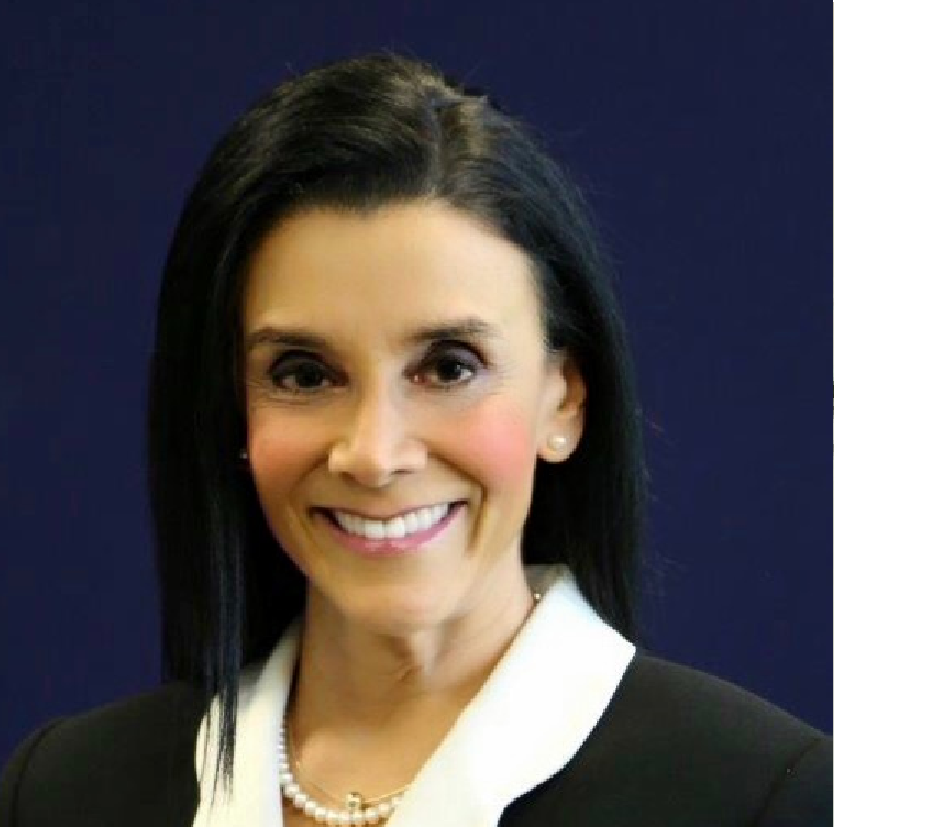 Presented at both George Bush Intercontinental Airport (IAH) and William P. Hobby Airport (HOU), Harmony in the Air features more than 75 of Houston's most accomplished professional musicians performing a diverse repertoire of classical, jazz, pop and international music.
As the City of Houston requires, every participating musician passed a rigorous screening process based on education, experience, professional credentials, and the ability to perform diverse music genres. The musicians also represent diversity in gender, race, and culture. All musicians in the Harmony in the Air program are residents of Houston and perform in other stellar Houston music venues including the Houston Symphony, the Houston Grand Opera and the Houston Ballet. Most are educators and have mentored young musicians during their professional career.
LOCATION:
Harmony in the Air performances take place every weekday in the Terminal A Connector Gallery and every Friday in United Airlines Terminal C. In the future, performances will take place in the Mickey Leland International Terminal (MLIT), Terminal D and United Airlines Terminal E.
SCHEDULE: Harmony in the Air performances are from 12 p.m. to 3 p.m. Performances rotate every other day of the week. Occasionally, schedules are subject to change due to unforeseen circumstances.
Mondays:
The Paul English Jazz Quartet - Jazz 
 
Country Air - Western Country Quartet
 

Hope Cowan

– Classical Solo Harpist

Tuesdays:

C

arya Quartet

– Classical String 

 
Mystery Loves Company – Chamber Rock Quartet

Wednesdays:

Axiom Quartet

– Classical String

 

Retrospect

– Contemporary Jazz Quartet

Thursdays:

Eddie Akhmetchine Trio

– Contemporary Jazz 

Fridays:

Ars Lyrica Houston

– Chamber Music String Quartet

 
Caipiroska - Bossa Nova Quartet
 
Tony Henry - R&B and Pop (United Airlines Terminal C) 
For more information about the Harmony in the Air performing arts program, please email Maricela Kruseman, Program Founder and Director at Harmonyintheair@houstontx.gov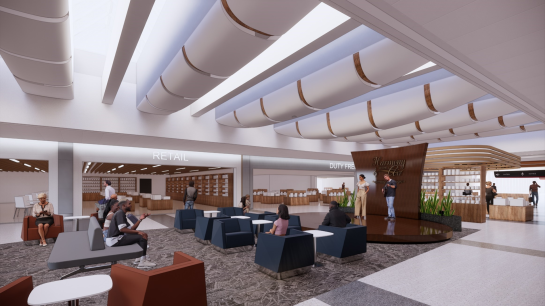 Do you love Harmony in the Air?
Your feedback and suggestions can help improve and expand the program.
Please share your thoughts about the selection and quality of the music as well as the overall presentation including the ambiance, acoustics, lighting, stage and performing area. We welcome any comments regarding Harmony in the Air and its contribution to your airport experience.
fly2houston.com/customer-feedback
or email Harmonyintheair@houstontx.gov
The Paul English Jazz Quartet
Jazz Quartet
Paul English is an internationally recognized composer, pianist, producer and educator. He has performed and recorded with jazz greats and produced numerous jazz and classical recordings. Equally at home in jazz, popular, Country & Western, and classical settings, his quartet brings forth the jazz but will from time to time venture into these other genres - much to the surprise and delight of his audiences.
Axiom Quartet
Classical String Quartet
Axiom Quartet is a dynamic and passionate string quartet that explores all genres of music with no boundaries or limits. Axiom has become known around Texas for their inventive programs that mix music from the classical canon with transcriptions, and new compositions along with the inclusion of popular rock, electronic, indie, jazz and pop genres in a single concert experience. The unifying concept is simply expressivity whereby Axiom's concerts turn classical fans towards extraordinary popular music, while serving as classical music advocates to those who normally do not attend classical concerts.
The individual players of Axiom have decades of combined experience performing internationally as soloists, chamber musicians, and orchestral performance.  The Axiom Quartet serves as outreach ambassador for Chamber Music Houston, one of Houston's top chamber music presenters.
Eddie Akhmetchine Trio
Contemporary Jazz Trio
The Eddie Akhmetchine Trio is a group of highly sophisticated and exciting musicians who delight audiences with their interpretations of Jazz music of 1930-1960s, Brazilian Bossa Nova and American R&B classics. The trio's repertoire includes music made famous by Louis Armstrong, Duke Ellington, Stan Getz, Antonio Carlos Jobim, George Benson, Bill Withers, and many other greats. The trio also plays some of Eddie's original compositions. Led by saxophonist and composer Eddie Akhmetchine, the band includes Alexandre Loukachine on drums and Brennen Nase on guitar.
Ars Lyrica
Chamber and Baroque String Quartet
Founded in 1998 by harpsichordist and conductor Matthew Dirst, Ars Lyrica Houston presents a diverse array of music from the 17th and 18th centuries on period instruments. Its local subscription series, according to the Houston Chronicle, "sets the agenda" for early music in Houston. Ars Lyrica performs regularly at The Hobby Center for the Performing Arts and appears regularly at major festivals and conferences.
Retrospect
Contemporary Jazz Quartet
"Retrospect" is a group of professional musicians creating a reverie with their interpretations of Jazz, R&B, and Pop standards. People of all ages become caught in the spell that Retrospect's wonderful compositions, delivered with passion and years of honoring their craft.
Hope Cowan
Solo Classical Harpist
Harpist Hope Cowan performs and teaches throughout the Houston area.  Active as both an orchestral and chamber musician, she performs with the Symphony of Southeast Texas and the Mississippi Symphony and is a founding member of both the Deciduous and Lynx Trios. A strong advocate for the local Houston harp community, she is currently the president of the Greater Houston Chapter of the American Harp Society. Ms. Cowan also teaches students of all ages at her home studio and is on the faculty for the Houston Summer Harp Festival. She received a BM from the University of Houston, and a MM from Rice University, both under the instruction of Paula Page.
Mystery Loves Company
Chamber Rock Quartet
Mystery Loves Company is a touring and recording Chamber Rock quartet who has mesmerized audiences by their unique style combining the electric cello, the percussive acoustic, and the perfect pitch harmonies would rivet one to the stage at times. Founders Madeline Herdeman, a conservatory-trained cellist with a highly technical musical background, and Carlos Machado, a self-taught guitarist and songwriter from Venezuela, apply their dynamic talent along with Alan Rubin on flute and Danny Patterson on percussion to produce a sound which is both avant-garde and exceptional.
Carya Quartet
Classical String Quartet
Founded in the spring of 2018, the Carya String Quartet is a Houston-based ensemble dedicated to performing string quartet repertoire new and old from around the world. Drawn together by Houston's international and inclusive arts culture, the members of Carya Quartet bring their individual experiences as performers and teaching artists to create inclusive concerts and innovative educational programming.
Tony Henry
R&B, Pop, Singer, Solo Guitarist
His music can be up-lifting, encouraging and soothing to the soul. As one of Houston's timeless voices, Tony Henry's music can be up-lifting, encouraging and soothing to the soul. His raspy voice has a magnetic power that grabs the attention of his listening audience as he implements life's conditions in his unique song writing that is reminiscent of 1970's soul music. Capturing the likes of Sam Cook, Bob Marley and Michael Jackson, Tony has employed his own style to fit his presence and personality.  A free-spirit, sensitive to all elements of life, he delivers many ranges of intimate songs, accompanied by his guitar. Tony has performed at Houston's top music venues such as The Wortham Center, Miller Outdoor Theater, Red Cat Jazz Café and many more.
Country Air
The musicians of Air Country are first-call studio musicians in the Houston area, having recorded for such country giants as Willie Nelson, Johnny Bush, Ray Price, Bill Monroe and many other local and regional artists. They have performed together and with other country groups all over Texas and the Southwest. Rankin Peters, handles bass and lead vocals with Brian Thomas on steel guitar, banjo, dobro, and back-up vocals. Pablo Inglés and drummer Tim Solook round out the quartet.
Caipiroska
Caipiroska presents a unique blend of soothing jazz standards, with a focus on Brazilian Bossa Nova. The quartet's repertoire includes favorite Brazilian classics such as The Girl from Ipanema and Corcovado, as well as American jazz standards and jazz inspired pop songs. Ingrid Gerling on vocals, Eddie Akhmetchine on saxophone, Alexandre Loukachine on drums, and Brennen Nase on guitar project their energy and passion in every performance with an unmatched repertoire which for sure will transport your soul to the beaches of Brazil.