Houston Airports Celebrates Volunteer for 10 years of Service
April 10, 2017
Page Carousel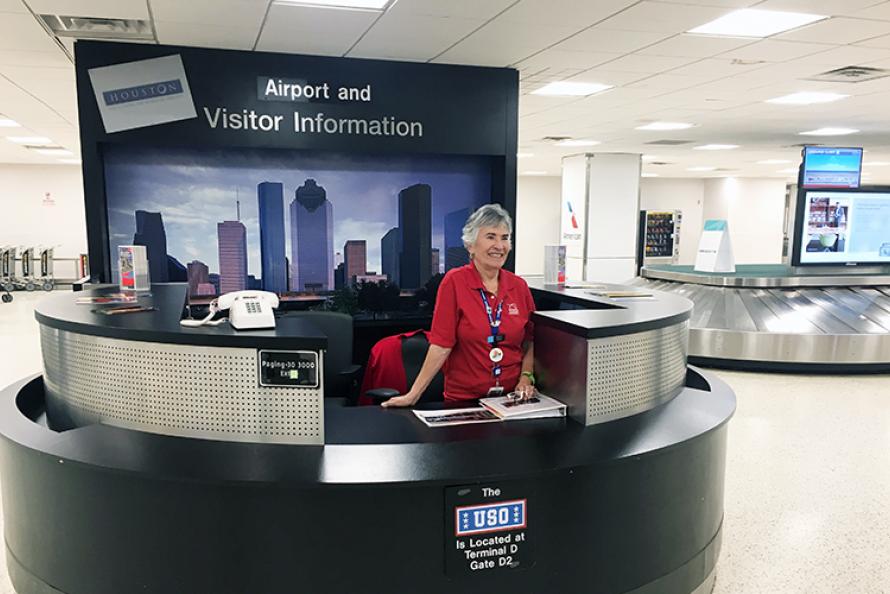 The Airport Ambassadors area vital part of the customer service operation at Houston Airports, and for the past 10 years Victoria Hernandez has helped to enhance the passenger experience.
"I can't believe it has been 10 years already, time has really flown by," Victoria said.
Victoria's husband, Fausto, also serves as a volunteer at Bush Airport, and she said that Fausto, "had extra time on his hands after retirement, saw the ad in the paper and suggested we give it a try." Victoria said "the best part of volunteering is meeting so many people from all over the world, promoting the city we love from where to shop and how to get around. And I have made some friends with other volunteers."
Victoria has seen many changes in her decade as a volunteer, "beginning with so many new airlines flying into Houston — many new restaurants and stores. The growth has been amazing."
The Houston Airports Ambassador Program is a rewarding experience and only requires four hours each week. To learn more about how to volunteer with the airports, please click here.