Chief Aviation Risk and Regulatory Compliance Officer
Jocelyn Labove is the Houston Airport System's (HAS) Chief Aviation Risk and Regulatory Compliance Officer for the Aviation Risk and Regulatory Compliance division.
This division is responsible for:
Advancing HAS initiatives and objectives through identification of threats; administrative policy development pertinent to aviation governing the use, control and operation of HAS.
Developing and maintaining FAA compliant service level agreements with all stakeholders. And interacting on behalf of the Director with third parties and officials pertinent to regulatory and compliance matters as directed.
Managing policy development and compliance with City, State and Federal laws including but, not limited to: City Ordinances, Texas Public Information Act (TPIA), FAA, TSA and Title VI, VII and other EEO/ADA matters.
Developing and maintaining labor strategy, analytics, culture and engagement.
The Aviation Risk and Regulatory Compliance also serves as a collaborative advisor with internal and external executive stakeholders including the Legal and Human Resource Department.
Labove brings almost three decades of labor and employment law experience, human resources as well as a strong executive management background in risk mitigation, compliance, management coaching, investigations, employee relations, legal research, project management and policy development.
Labove is also Board Certified in Labor and Employment Law, SHRM and a Certified Mediator. She holds a Law degree from the University of Houston Law Center and a Bachelor of Science in Biology and Chemistry from Houston Baptist University.
For the last five years, Labove was responsible for leading and managing the Human Resources Business Partners (HRBP) team that provides HR guidance and hands-on support to the business around workforce planning and organizational design. Prior to HAS, she worked at United Airlines (UA) as a Labor Relations Director in the Human Resources Department with successful oversight of litigation/arbitration dockets, staff and teams. Before UA, Labove received many accolades for her service as a Senior Assistant City Attorney/Assistant Division Chief for the City of Houston Legal Department.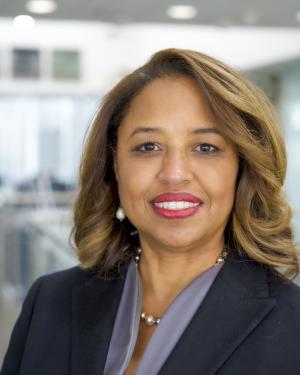 Download a High Resolution Image.